Hourglass24 Enhances Your Online Sales Through Our Laser-Targeted Marketing 
Hourglass24 believes in you, and we believe we can help you multiply your sales through our e-commerce platform online. Whether you have your own website or not, we're here to help you expand your sales through the COVID-19 crisis. Furthermore, as crowdfunding experts, we can also help you presell a new product and get paid before you actually brew it.
Here's How Our Platform Works:
1) Your Brewery sets up a free account on Hourglass24, and then we utilize our online marketing strategies to make sales. The process is swift, easy, and effective, and it's designed to help thrive.
2) Hourglass24 is going to crowdfund your newest beer over a 24-hour period and get you paid swiftly. Thus, we'll sell your brew before you brew. We will also help you showcase your current inventory.
2 ) As SEO experts and entrepreneurs who have helped hundreds of crowdfunding campaigns raise millions of dollars, we will provide you our expertise at no additional cost.
3) The Introductory Price is 10% of your sales generated on Hourglass24, will be paid to Hourglass24.
Our Rapidly Growing Community
With nearly 1,000,000 backers who have funded multiple campaigns, we're excited to help.
Our Support
Hourglass24 is more than happy to help you every step of the way.
Take action and get started today! Send an email to

[email protected]

or call us toll-free at 877-577-2424, so we can help you launch your campaign on Hourglass24.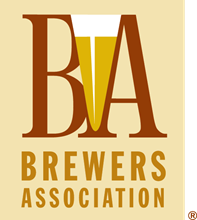 Hourglass24
Ignite. Excite. Unite.