Q: Will my Campaign only run for 24 hours?
A: Yes. Limiting it to 24 hours creates urgency for our backers and your family and friends.
Q: Can I run more than one Campaign on Hourglass24 simultaneously?
A: Running more than one Campaign on Hourglass24 simultaneously is not recommended because it divides your support, which depletes the value of both campaigns.
Q: Can people still donate after 24 hours?
A: They can, but not through Hourglass24. Once your Campaign ends, so does our ability to receive money for you – so make sure you let your supporters know when you launch and end.
Q: Do I have to reach my goal to earn money?
A: No. Hourglass24 allows you to keep what you earn (minus related fees).
Q: Why is the Hourglass24 fee 10%? 
A: We charge 10% because we offer more than just a platform; we're your Marketing Partner who targets our community of 2,000,000+ people who have donated to multiple campaigns. 
Q: When will I get paid?
A: We pay out within 14 calendar days, focusing on quickly getting your funds to you. 
Q: How do I get paid?
A: Hourglass24 pays electronically.
Q: Are projects outside of the USA Accepted?
A: Yes. We're happy to help you globally, just as long as your country allows payments originating in the United States or if the United States will enable payments to your country. 
Q: Is there a Minimum Raise Goal? 
A: No. Raise as much or as little as you like.  
Q: Can I run Campaigns on other platforms? 
A: Hourglass24 prefers you don't run multiple campaigns on different platforms simultaneously. We can't help you if we aren't allowed to be your crowdfunding focus for 24 hours. 
Q: What types of projects do you consider?
A: Feature Films, Documentaries, TV Series, Web Series, Short Films, Video Games, Music Videos, Comics, Plays, Screenplays, Film Festivals, Music Festivals, Screenplay Contests, and other creative endeavors. 
Q: How quickly can my project launch?
A: That depends. If you have a sea of committed backers ready to fund you, then once approved, we can get you up and running quickly. However, most campaigns need three weeks to three months to adequately prep their fanbase about the launch day and time. The more prep time you have, the better your results will be.
Q: What if I'm not approved on Hourglass24?
A: Feel free to email he***@ho*********.com to ask if there are things in your presentation that could be enhanced or changed that may change our decision. We are here to help. 
Q: What do I need to upload when applying? 
A: Create an account, then upload a pitch deck (or related materials), videos, and your raise amount. Upload as much information as you like. The more we know about your actions, the better we can assess them. 
Q: How long is the submission process?
A: 3-5 business days, on average.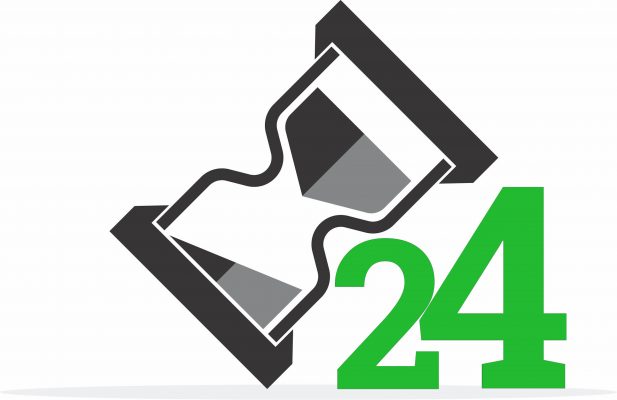 or 
(877) 577-2424