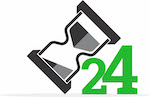 Ignite

. 24-Hour Campaigns

Crowdfunding Campaigns earn most of their pledges in the first 12 hours and the last 12 hours. Thus, there's no reason to agonize through 30 to 60 stress-filled, labor-intensive days when you can have your project ignited, showcased, and funded within 24 hours.
Excite. 

Your Community & Ours

In addition to you and your team encouraging your family, friends, and supporters to back your campaign, we'll share your fantastic creativity with our nearly 2 million backers, each of whom has donated to multiple crowdfunding campaigns.
Unite.

 Creative Campaigns

Hourglass24 welcomes campaigns from all creative areas, from fashion to food and technology to cause-driven start-ups and beyond. Our experience lies in Feature Films, Documentaries, TV Series, Web Series, Short Films, Video Games, Music Videos, Albums, Concerts, Streaming Events, Comics, Graphic Novels, Books, Musicals, Plays, Screenplays, Film Festivals, Music Festivals, Screenplay Contests, and Technology.
Countdown24.

Television/Streaming/Podcast
Countdown24 is a television/web/streaming/ podcast series where some or all live-stream portions of select campaigns will be released as episodes. The campaigns chosen for our series will be provided IMDb credits for those broadcast on the live stream. 
Blog24.

Written/Video Column and Podcast 
Blog24 is a written/video/web column and podcast designed to help creators thrive. Insight into making campaigns successful and distribution strategies will be discussed.
We're Open 24/7.

Worldwide Support
We have locations in multiple cities across the USA, France, and Nigeria,  with more locations to be announced soon.
Our Commitment to You
Our leadership team has decades of experience in entertainment, finance, and global marketing. Specific areas include production, development, financing, distribution, international sales, film festivals, music, technology, marketing, crowdfunding, SEO, brand strategy, video games, start-ups, and corporate strategy. We would happily give you our best advice to help you thrive.
24 Hours Later, You Could:
1. Get your project fully funded.
2. Raise seed funding.
3. Create great hype around your creativity.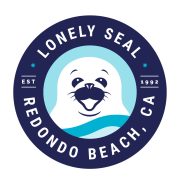 We may be able to help you distribute your work through our sister companies.
Nestled in a 107-year-old classic cinema house in Arlington (Boston), MA, and expanding to multiple cities and countries around the world like New York and Paris, and other locations to be announced soon, The Lonely Seal International Film, Screenplay & Music Festival is a multiple-time "Top 100 Festival" on FilmFreeway. With 146 Five-star reviews from filmmakers and creators, we are proud to be in the top 1% of festivals with the most five-star reviews.
We showcase "Stories Aching To Be Told." So, if you have one, we want it. We love all genres, documentaries, shorts, music, music videos, songs, and compositions. If you have something to say, we want to hear, see, and experience it. Click on our linked name above to see our page on FilmFreeway, and if you like what you see, reach out to us for a submission discount.
We are creating a home for independent content and producing original content. We are launching in 2023.
Lonely Seal Releasing is an international distribution, sales, and production company that attends notable film, television, and new media markets worldwide. We have released award-winning feature films, documentaries, and television series. We develop and produce our products. 
Fund Your Passion in 24 Hours. Sign up and submit your project today!