Team24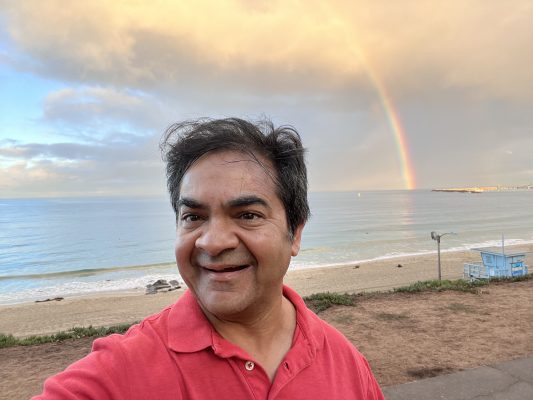 Hammad Zaidi – Founder & CEO
Hammad hosted 200+ episodes of Limping On Cloud 9, a podcast, and wrote 300+ articles in Going Bionic, his film distribution and career strategy column. He has been a jury member, screenplay jury member, filmmaker advisor, showcase curator, panelist, advisory board member, and world cinema screener at several major film festivals. These include, but are not limited to Sundance, SXSW, and Slamdance.
Hammad has been an adjunct professor, guest lecturer, and panelist at several universities, including his alma mater UCLA, USC, Vanderbilt, Chapman, The Watkins Film School (acquired by Belmont University), San Diego State, and many others. Hammad Zaidi received his Masters of Fine Arts from the UCLA School of Film and Television Producers Program.
Hourglass24 Facebook Page
Lonely Seal Facebook Page
Limping On Cloud 9 Facebook Page
Hammad Zaidi LinkedIn Page
Hammad Zaidi IMDb Page

Alexsiya Flora – Consulting Producer 
Alexsiya Flora has 20+ years of experience in the film industry. She has produced nine and directed five independent feature films. Her divine purpose is to inspire others to live an artistic life. Her most notable documentary is about Oscar-nominated animator Bill Plympton, Adventures in Plymptoons!
Erin Smith Carlson – Head of Development
Erin's mission is to connect humor with a heart to unlock purpose and elevate organizations and communities. Specializing in a clear and conscious communication approach to change initiatives, she is widely recognized for infusing core values with solution-focused strategies that create a culture of accountability and inclusivity and ultimately increase an organization's financial and talent currency. Most recently, she led a global biopharma company's North American internal communications and DEI function, including designing meaningful experiences to support senior and mid-level leaders through strategic transformation and large-scale change. She has a proven track record of leading nationwide cross-functional teams while developing and executing uniquely curated programs that become pillars of company culture. As a certified professional coach, she elicits authenticity and provides an emotionally intelligent space enabling clients to align to purpose as a critical path to transformation. This internal focus is externally balanced by 10+ years of sales and commercial planning expertise and a decade in journalism, production, and storytelling with Walt Disney, ABC, and NBC affiliates.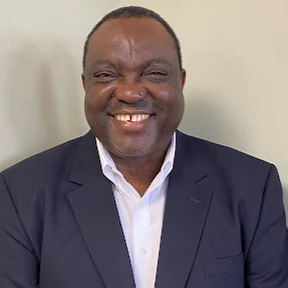 George Oluwaboro – Talent Scout
George Oluwaboro is a Certified Public Accountant and the Regional Manager for the District of Columbia, Maryland, and Virginia for Promoted Events, a financial technology company for events management and fundraising.  George is also the Managing Partner of Brickstone & Associates, LLC, a CPA and Management Advisory Firm based in Washington, DC. 
George has over 25 years of extensive experience in business advisory in the financial services sector, focusing on digital banking, cross-border transactions, and fund-raising activities.
George's consulting work includes strategic business planning, technology planning and deployment, fee income strategies, process improvements, and reengineering through enabling technologies.
George started his professional career as a banker in Nigeria and later worked as a Bank Examiner with the Texas Department of Banking in Austin, Texas. George has worked as a Consultant with the Office of the Comptroller of Currency and the Federal Reserve Board of Governors in Washington, DC.
George is a graduate of Economics from the University of Ibadan, Nigeria, and attended the University of Baltimore, Maryland, USA, for his Masters's Degree. 

Devlin Wilder – Talent Scout
Devlin is best known for his endearingly oddball energy and dynamic and powerful performances across stage and screen. He is also known as the sensationally entertaining host of the comedy podcast Faux Real on Wilder Entertainment, having welcomed guests across the industry and pop culture, including Patrick Brammall, Nova Miller, Vir Das, Britney Young, Shadi Petosky, Caroline Kepnes, Tiffany and Simmi Singh.
Devlin was born on December 10 (year undisclosed) in Covington, KY. He studied theatre at Southern Illinois University Edwardsville, just over the river from St. Louis, MO, where he worked on hundreds of sets from 2005 to 2011. In 2012, he transitioned to Los Angeles, where he quickly began appearing in several series across NBC, ABC, FOX, HBO, Showtime, and FX.
Besides working professionally as an actor since 2005, he can be seen on stage as a standup at venues throughout Los Angeles, including the Comedy Store, the Laugh Factory, and Flappers. He is also a talented voiceover actor, having voiced various characters across TV, film, and streaming.
He resides in Los Angeles, continually making his mark in the industry as an actor, producer, comedian, host, and voiceover talent.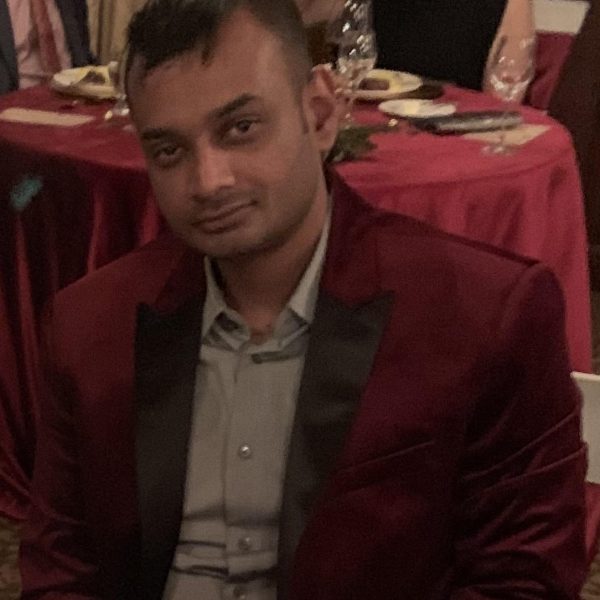 Don Sahan – Talent Scout
Don Sahan is a highly adaptable and creative producer who thrives in a fast-paced environment where stories and news can immediately impact the community. Don started his career in the entertainment industry as a writer and quickly worked his way up to a Producer in Hollywood. He recently switched to producing newscasts and fell in love with the level of creativity, power, and control to leave a fantastic impact on society and its immediate communities. Don is preparing to co-produce his first feature film and working in talent/location scouting.

Claudiu Dihel – Talent Scout