The Fantastic Santa Monaco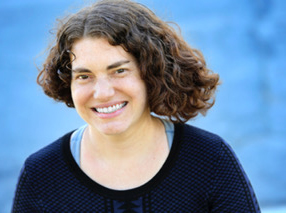 1 Campaigns | 0 Loved campaigns
Story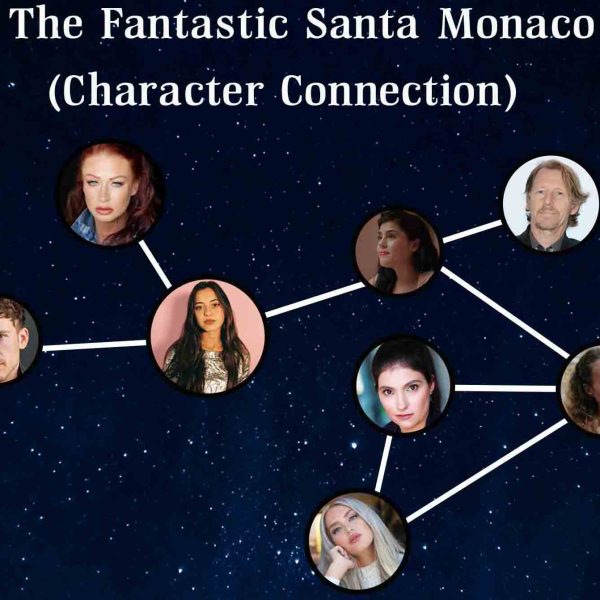 We assembled a dynamite team of storytellers to create this heartfelt film from a story that evokes reflection of truth, trust, and love. This is where you come in. You have an opportunity to be a part of this art creation process.
The Fantastic Santa Monaco is about a young performance artist named Aqua, a self-styled bohemian among a community of fellow young women artists. The story follows her efforts to pursue her passion, despite pushback from her community and complications when she falls in love with her best friend, Becca, despite already having a boyfriend. Aqua is forced to confront difficult questions about who she is and what she wants in life before finally making her choice and living with the consequences. Aqua's dream is to perform at upscale galleries and museums, but for now, she is performing on beach sidewalks, at farmer's markets, and even at an art store.
My own personal experiences inspire the project. The scene is set in Santa Monica, and the main characters, Aqua and Becca, seek a more authentic and deeper connection in their love life. Finally, they find it only after they open themselves up to the universe, animal spirit guides, energy healers, and tarot readers, where they find a meaning to their existence. Aqua has chosen performance art as her profession, and Becca' is a musician with ambitions to be a fashion designer. Neither of them wants the 9-5 picket fence lifestyle.
This is the eleventh feature film that Flora has produced and the sixth feature she will be directing. This movie will showcase the artist's experience of living and dating in Los Angeles with all the stigmas and pressures of society. With inspiration from Marina Abramovic, John Cassavetes, and Maya Deren, we take you through a journey, including jealousy and being comfortable in your skin in their daily lives to expose a deeper sense of intimacy. Our goal is to inspire millions who seek validation in their self-discovery and creative lives by reflecting on our journey and creating a community of acceptance and love.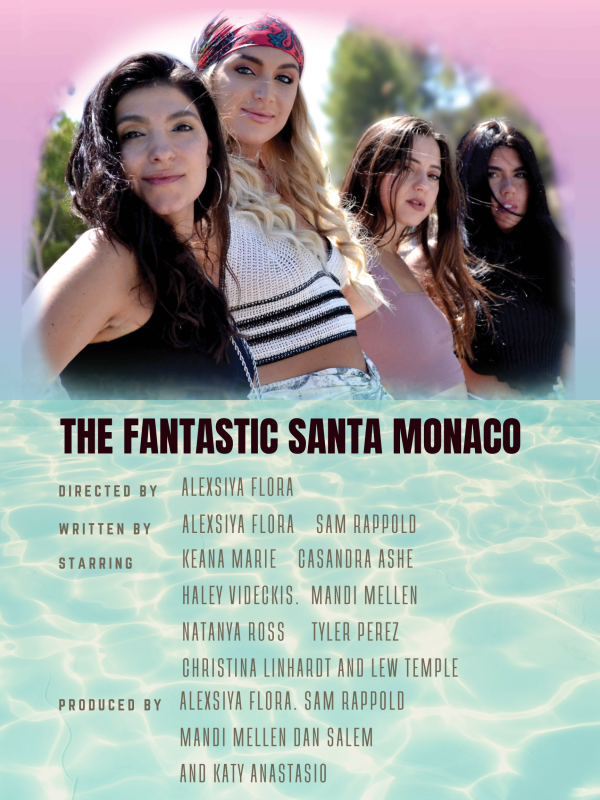 Who is part of this project? Awesome world changers like cast members Keana Marie, Casandra Ashe, Haley Videckis, Mandi Mellen, Christina Linhardt, Tyler Perez, Natanya Ross, Olivia Jean Brown, Novalee Wilder, Tyrone Tann, Lew Temple, among others.
Alexsiya is an artist and filmmaker. Her work on feature documentaries includes Editor of Vampira: The Movie; Associate Producer of The Wild World of Ted V. Mikels; Co-producer of Beyond the Noise: My Transcendental Meditation Journey; Director of Adventures in Plymptoons! on Oscar-nominated animator Bill Plympton; Director of Victory: Rise to Flame through the Flame, Director of Ginger Girls: The Secret Lives of Redheads, Co-Producer of narrative features; 7 Deadly Sins Inside the Ecomm Cult and Director of Little Fishes.
How can you spread the word? You can share a story or tweet about the project on Instagram or Twitter, share the link on Facebook, or tell a friend in person or via email.
Forward the project to a journalist, blogger, podcaster, radio, and/or TV appearance opportunities. The director is available as a guest or interviewee for live streaming or press outlets.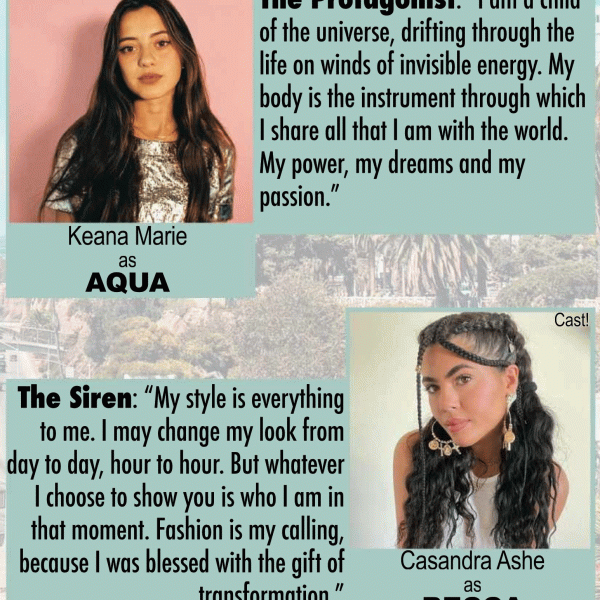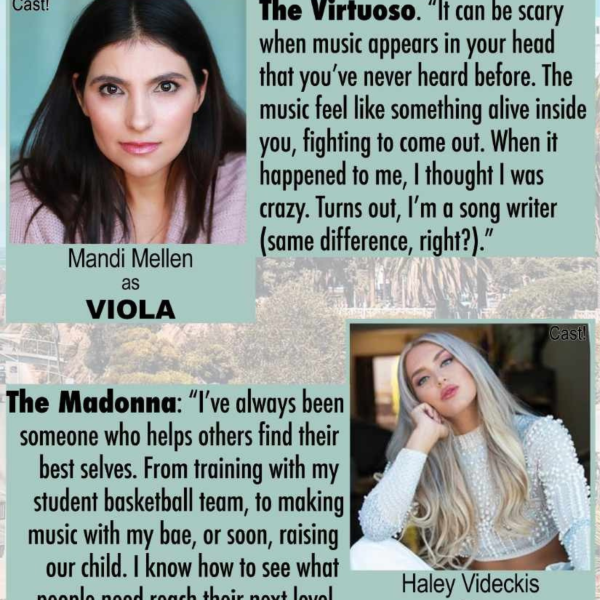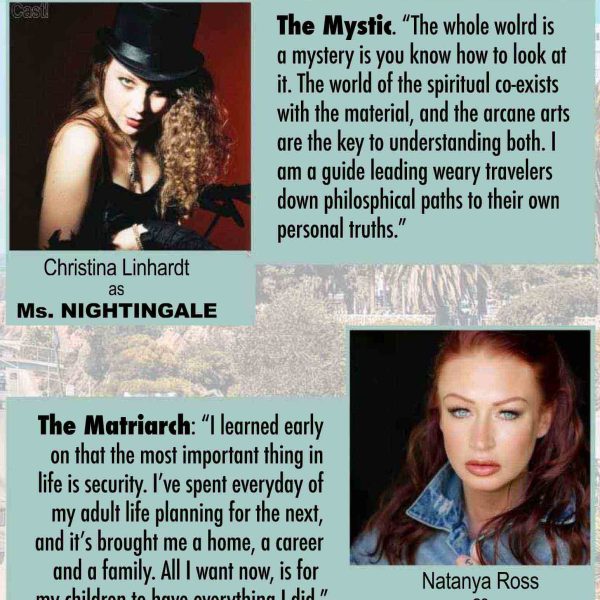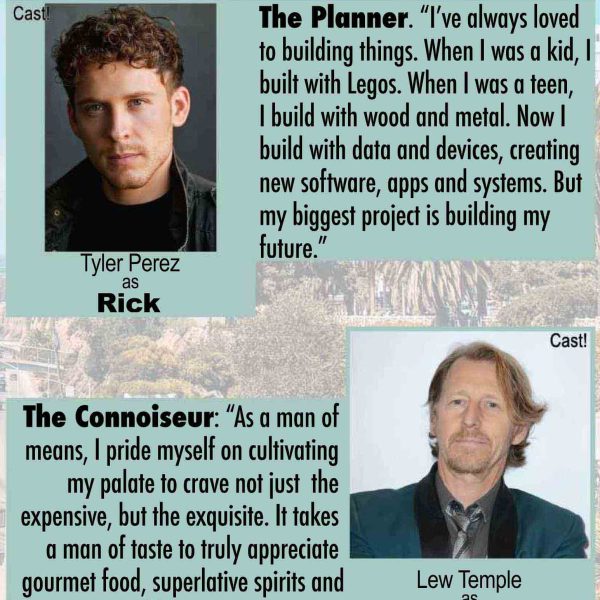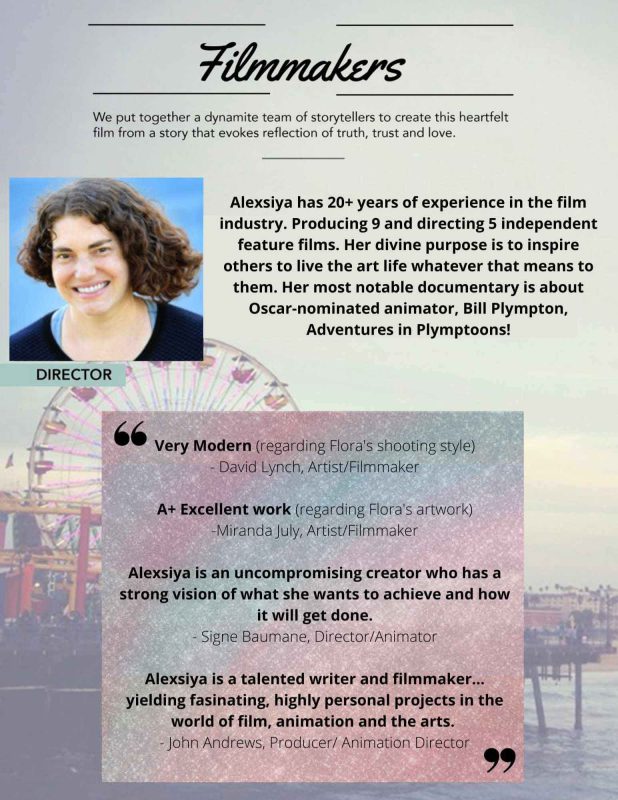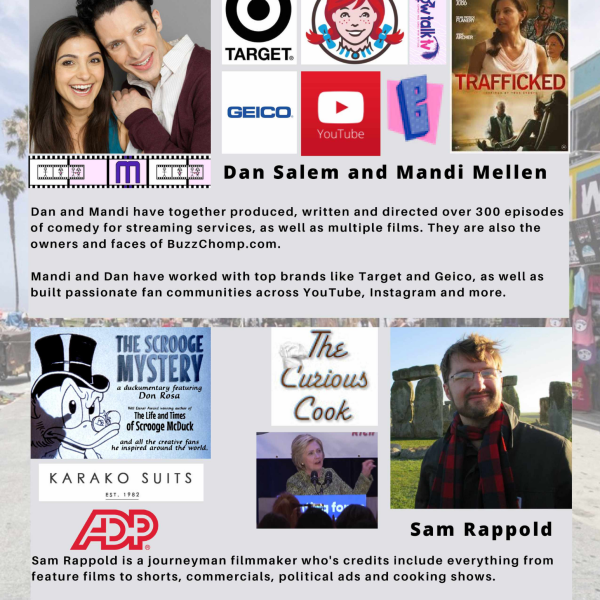 Rewards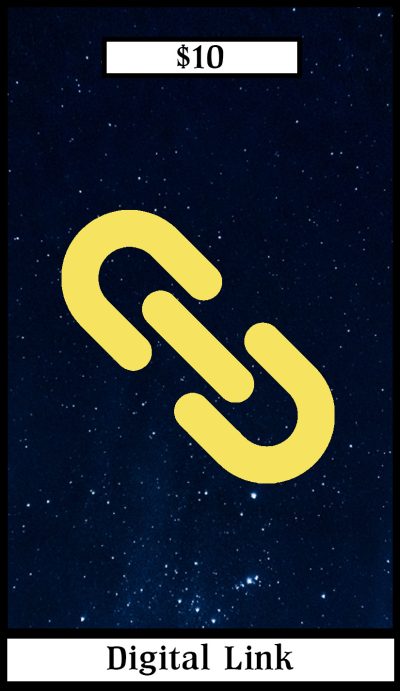 Digital link of the film - A password-protected streaming link to view at your leisure and your name in the credits.
December, 2024
Estimated Delivery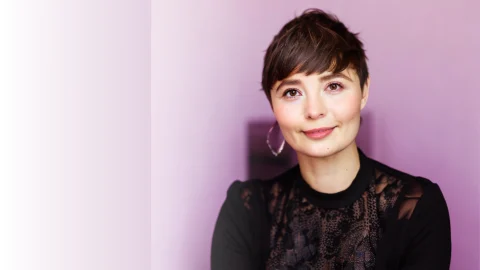 Introduction to Numerology class - By Novalee Wilder, cast member and Amazon Bestselling author. Learn all about how everything in the universe is vibration. We pick up and give out frequencies all the time. Vibrations are in cities, countries, house numbers and book titles; most importantly they're in your name and birthday.
December, 2023
Estimated Delivery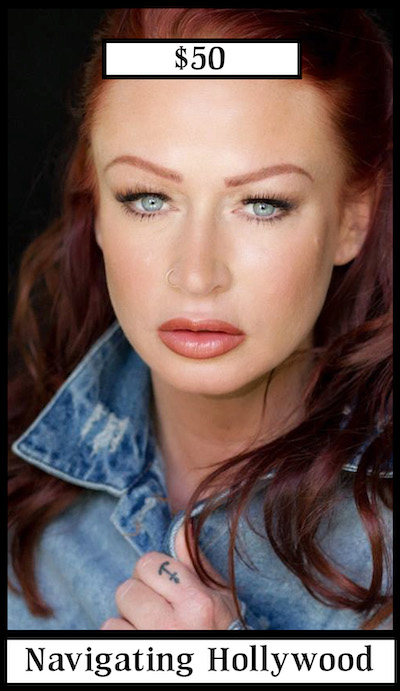 Navigating Hollywood from childhood - From child star to adult, navigating the conversation around the good and bad of growing up in the industry zoom class by Natanya Ross (The Secret World of Alex Mack)
December, 2023
Estimated Delivery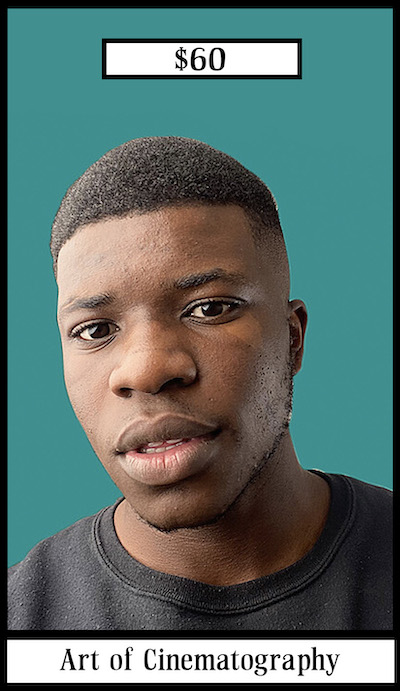 The Art of Cinematography Class - Join our cinematographer, Emmanuel Akinnitire, for a virtual class where he will share his unique vision and the skills and lessons that have made him a successful cameraman.
December, 2023
Estimated Delivery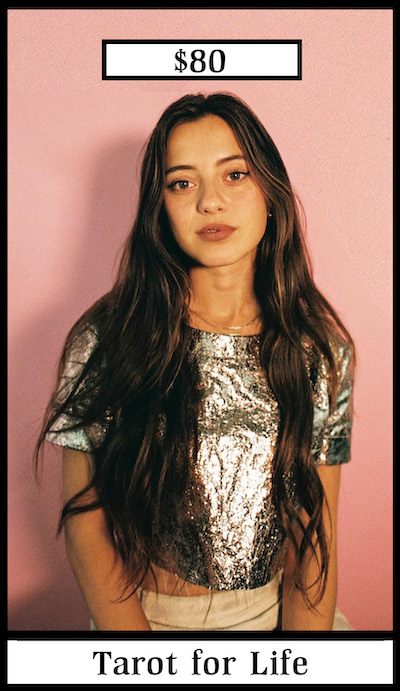 Tarot for Life online Class with our Leading Lady, Keana Marie (Dash and Lily) shares her expertise in interpreting tarot readings and how to apply them to your everyday life.
December, 2023
Estimated Delivery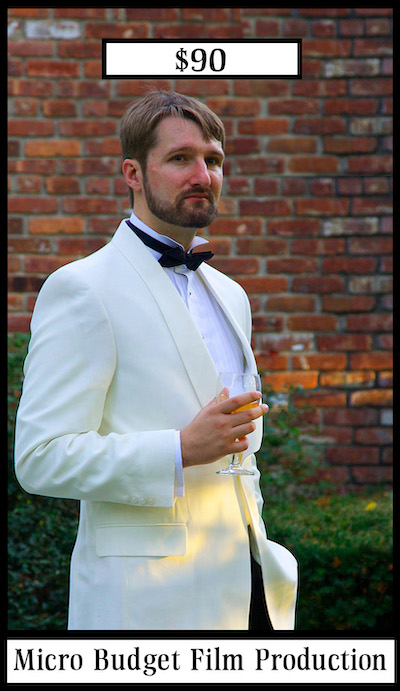 Micro Budget Film Production Master Class - Receive an invitation to a digital class hosted by producer Sam Rappold on the topic of micro-budget film production, so you can learn to make your own film, regardless of your circumstances.
December, 2023
Estimated Delivery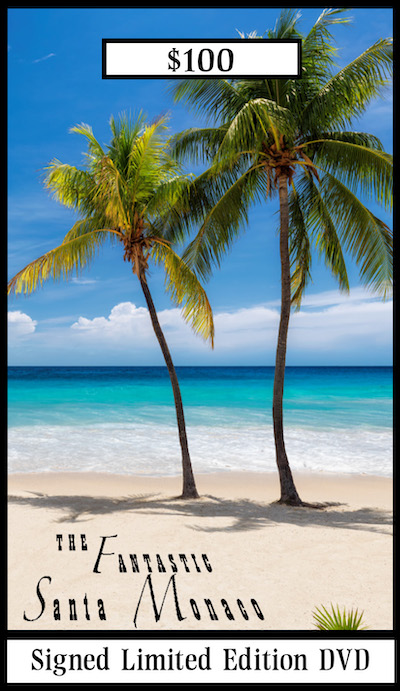 Signed Limited Edition DVD
December, 2024
Estimated Delivery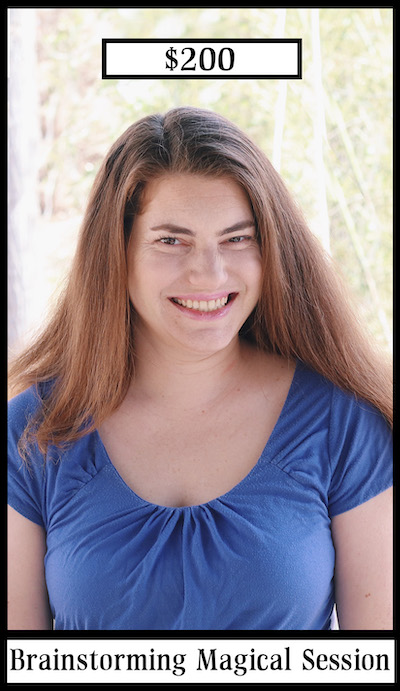 Get a Brainstorming Magical Session about your project over Zoom with Director and Producer, Alexsiya Flora.
December, 2023
Estimated Delivery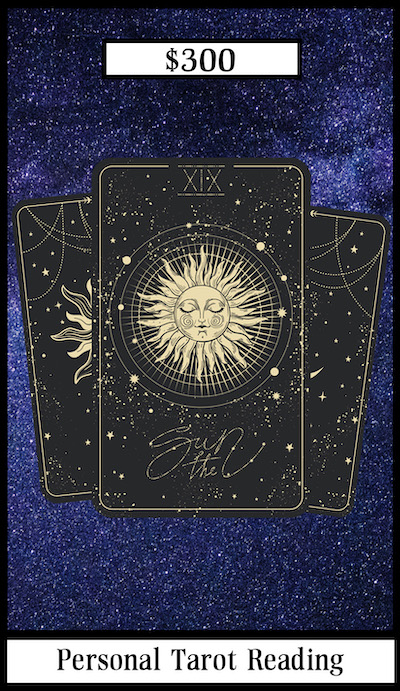 Your Own Personal Tarot reading by Keana - Receive a custom tarot card deck, handmade by our star, Keana Marie as well as a personal, virtual tarot reading via Zoom.
December, 2023
Estimated Delivery
Original Song composed by Casandra Ashe - Custom song for your occasion or project by actress and musician Casandra Ashe
December, 2023
Estimated Delivery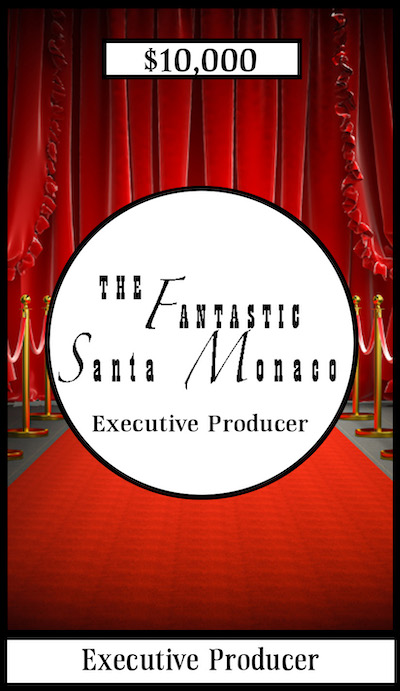 Executive Producer credit, be able to attend International Film Festival Premiere (travel and lodging not included)
February, 2024
Estimated Delivery
Name
Donate Amount
Date
Anonymous

$

1,000.00
December 1, 2023 7:05 PM
Anonymous

$

296.00
December 1, 2023 7:04 PM
Anonymous

$

20.00
November 28, 2023 5:18 AM
Anonymous

$

100.00
November 28, 2023 5:14 AM
Peter McNelly

$

10.00
November 17, 2023 1:49 PM
Anonymous

$

300.00
November 17, 2023 12:33 PM
Richard Rossi

$

10.00
October 25, 2023 11:22 PM
Shawn Fournier

$

25.00
October 24, 2023 1:44 AM
Sandey Lock

$

10.00
October 13, 2023 8:02 PM
Erin Ramos

$

20.00
October 12, 2023 4:17 PM
Jessica Licciardello

$

40.00
October 10, 2023 2:23 PM
Kerri Hachtel

$

100.00
October 9, 2023 8:44 PM
Christian Vinces

$

50.00
October 9, 2023 8:40 PM
Celeste Ross

$

10.00
October 2, 2023 12:43 AM